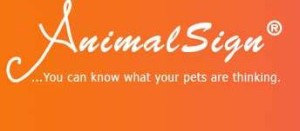 Services currently are mainly provided through AnimalSign Center. AnimalSign Institute is the research component and provides additional education to the public through research articles and informational presentations.  See below for link to AnimalSign services that may help you learn to communicate better with your animals.
AnimalSign educates both humans and animals how to enhance 2-way communication which facilitates behavior modification. Humans learn to recognize, respond, teach, and modify animal communications. Animals learn to communicate more clearly using their natural language, as well as learn a new communication tool- AnimalSign. It provides mental stimulation, a fun way to manage behavior, and enhanced skills for companionship, service, or sport. This enriches activities, bonding, relationships, understanding, and well-being.
We offer many ways to educate on human-animal communication, behavior, and enrichment activities for individuals, private families, groups, schools, organizations, animal facilities, stables, ranches, and zoos and sanctuaries. Teaching zoo and captive animals enrichment communication programs is particularly fulfilling. We often request permission to research the process to increase human understanding of animal experience.
For DETAILS on VARIOUS SERVICES to help your animals communicate better to you:
Contact sean@animalsign.org for other services you may request on site or by phone.